Journal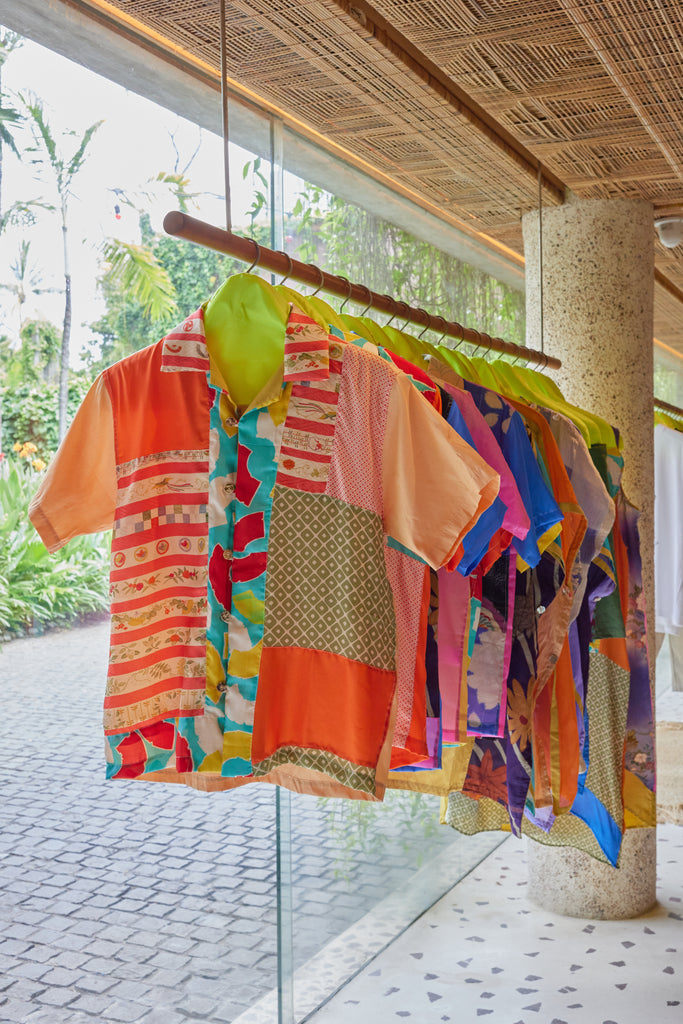 Nov 29, 2022
Canaan Patchwork Collection Canaan's founder Emmelyn Gunawan's love of textiles began at a very young age and has since continued on to it's exploration of Japanese vintage kimono fabrics. Living in Melbourne, Australia during the pandemic Emmelyn was introduced to a Japanese textile collector and through that encounter they collaborated in Canaan's first patchwork collection. These one of a kind printed silks were produced during...
Jul 12, 2022
Canaan has released 3 new colorways under its signature Shibori Collection. Titled Summer Solstice, each of the styles are vibrant, fresh and tailored to those who love to travel and party! Sajaka, Majja and Senja are now available exclusively at Escalier Boutique at Desa Potato Head and Canaan Boutique and Gallery.
Apr 27, 2022
Canaan debuted an exclusive collection for Escalier boutique at Potato Head Beach Club in March 2022 with a series of psychedelic shibori shirts and tees. They are available only through Escalier Store and have been featured by Hypbeast Indonesia.     Shot at Tanaman Restaurant at Desa Potato Head by photographer Raynard Randynata and modeled by Nadia Tjiantoro.      Click here to check out the full...